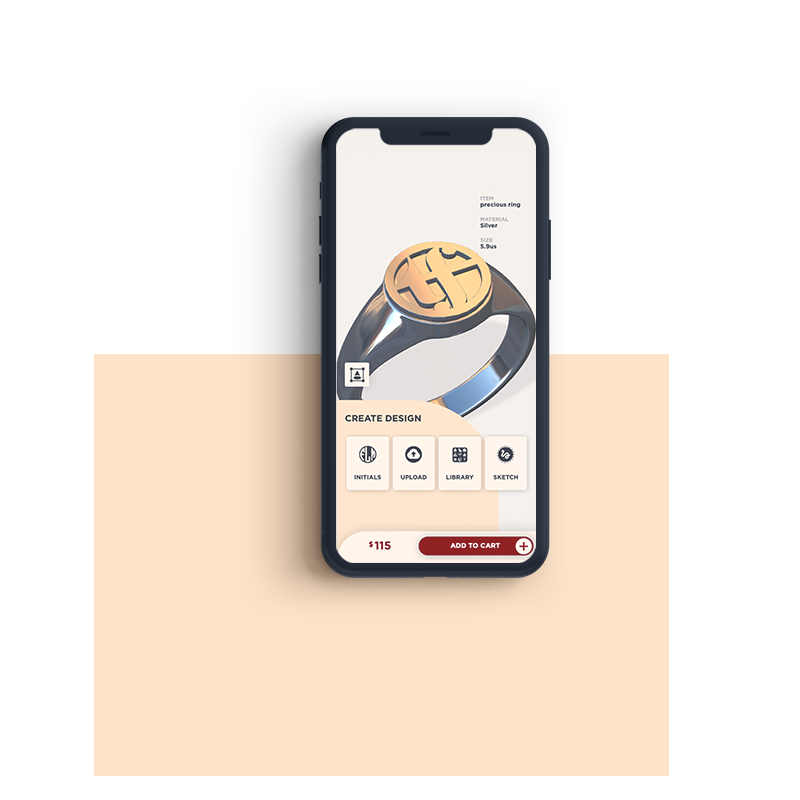 WHO WE ARE
Our mission
THEFUTUREOFJEWELRY (TFOJ.com) is an online, direct-to-consumer custom jewelry company rethinking the industry and employing lean manufacturing and innovative software solutions to create one-of-a-kind signet rings priced transparently based on material volume. The developer team at THEFUTUREOFJEWELRY (led by CTO Thanos Saringelos) has developed the first automated RING CUSTOMIZER WEB APP (live at custom.tfoj.com). Our web app enables the user to design every aspect of the signet ring.
QUICK GUIDE
STEPS TO CREATION
Multiple options in ring types, material, sizes & a variety of designing tools available for you to create the jewelry you imagine
A GUIDE TO DESIGN TOOLS
Choose your favorite Ring Type
With all his cruel ferocity and coldness there was an under of something in Tars Tarkas which he seemed ever battling to subdue. Could it be a of some human instinct come back
Classical & Easy Customize
Options to add text in several fonts, upload a logo or custom design, draw free-hand, select from our library of icons, or employ a combination of techniques using TFOJ's "Paint-style" canvas editor using mouse or touch screen from your mobile device or browser.
Final Step
When the user is happy with the ring design, the user taps the "PLACE ORDER" button. Upon checkout, the 2D graphic design generates a 3D file, which TFOJ uses to produce a one-of-a-kind ring.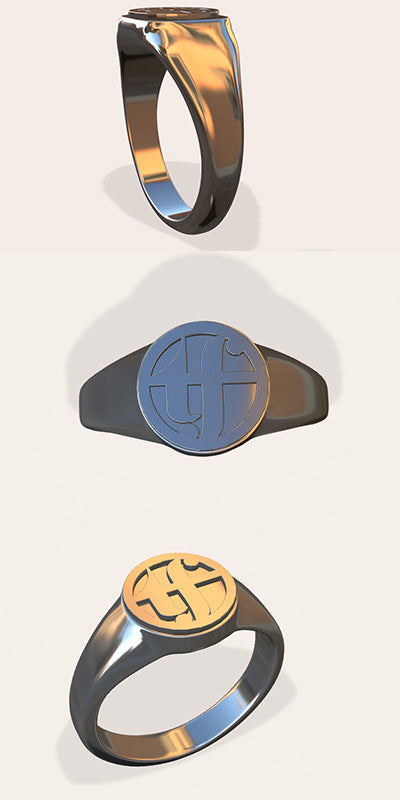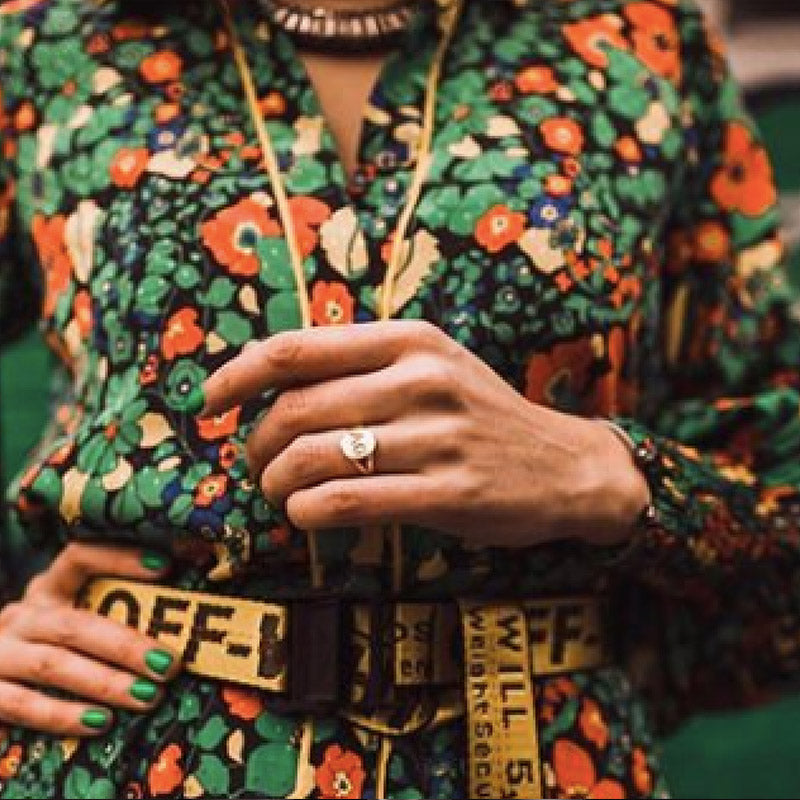 ARE YOU A JEWELRY BUSINESS?
B2B white label
In addition to THEFUTUREOFJEWELRY D2C brand, we have also expanded into B2B white label licensing of innovative online jewelry tools for other jewelry brands. TFOJ analyzed the modern jewelry industry as a whole, researched consumer behaviors and trends in adjacent sectors, and identified pain points encountered when shopping for jewelry online-- starting with those paint points specific to shopping for rings online. Some of these included: lack of confidence in sizing due to inconsistent sizing amongst brands, and risky return policies. When consumers are unsure of what ring size to order at a particular brand, that apprehension to order is a barrier to making the sale.

Even worse--if a customer does place an order with their familiar size and the ring delivered does not fit as expected: at best an increased expense for return postage and the labor/materials necessary to resize the ring--at worst-- a lost sale and lost customer.

At THEFUTUREOFJEWELRY, the team has built a white label ring sizer web app to match customers with a perfect fitting ring from any brand.
Email us